Introduction
Lupus, also known as systemic lupus erythematosus (SLE), is a chronic autoimmune disease that causes the immune system to mistakenly attack healthy cells and tissues in the body. This can result in a plethora of symptoms affecting various organs, such as the skin, joints, kidneys, and heart.
According to the Lupus Foundation of America, approximately 1.5 million Americans and 5 million people worldwide are affected by lupus. Lupus is more prevalent in women, particularly women of color, and typically manifests in individuals between the ages of 15 to 44.
Explaining Lupus: A Comprehensive Guide to the Mysterious Disease
Lupus can present itself in various forms, including cutaneous lupus, drug-induced lupus, and systemic lupus erythematosus (SLE). Cutaneous lupus affects the skin, causing rashes, lesions, and sensitivity to sunlight. Drug-induced lupus occurs as a reaction to certain medications and usually resolves once the medication is discontinued. SLE is the most severe form of lupus, affecting multiple organs and systems in the body.
The symptoms of lupus can also vary depending on the type and severity of the disease. Common symptoms include fatigue, joint pain and stiffness, fever, skin rashes, hair loss, and sensitivity to sunlight. More severe symptoms can include kidney problems, neurological issues, and cardiovascular disease.
There is no known cure for lupus, and the cause of the disease is not fully understood. However, certain risk factors have been identified, such as genetics, hormones, and environmental triggers.
One of the biggest misconceptions about lupus is that it is contagious. However, lupus is not infectious and cannot be spread from person to person. Another misconception is that lupus is always visible, but many of its symptoms, such as fatigue and joint pain, are invisible.
Understanding Lupus: Symptoms, Causes & Treatment
Diagnosis of lupus can be challenging because its symptoms can mimic those of other diseases. Diagnosis often involves a combination of physical exams, blood tests, and medical history.
The treatment of lupus usually involves a combination of medications, such as anti-inflammatory drugs and immunosuppressants, and lifestyle changes, such as exercise and a healthy diet. In some cases, alternative therapies, such as acupuncture and meditation, may also be beneficial.
Research and development for lupus treatment have been promising in recent years. New drugs and treatments have been approved that specifically target the immune system without causing severe side effects. Research into the underlying causes of lupus is also ongoing, providing hope for future breakthroughs in preventing and curing the disease.
Living with Lupus: A Personal Account
Living with lupus can be challenging and impact daily life in many ways. Individuals with lupus often experience fatigue, pain, and other symptoms that can limit their ability to work, socialize, and engage in other activities. Coping mechanisms, such as self-care and stress management, can be helpful in managing the disease.
Personal stories and experiences with lupus can shed light on the realities of living with the disease. A sense of community and support can be gained from connecting with others who have lupus, either through in-person support groups or online communities.
The Invisible Disease: Shedding Light on Lupus
Lupus is often referred to as an "invisible disease" because many of its symptoms, such as pain and fatigue, are not visible to others. This can lead to stigma and disbelief from others who do not understand the disease's physical and emotional toll on individuals living with lupus.
Dispelling myths and raising awareness about lupus can help reduce this stigma and encourage empathy and support for individuals with lupus. Education and awareness campaigns can also help increase funding for lupus research and development.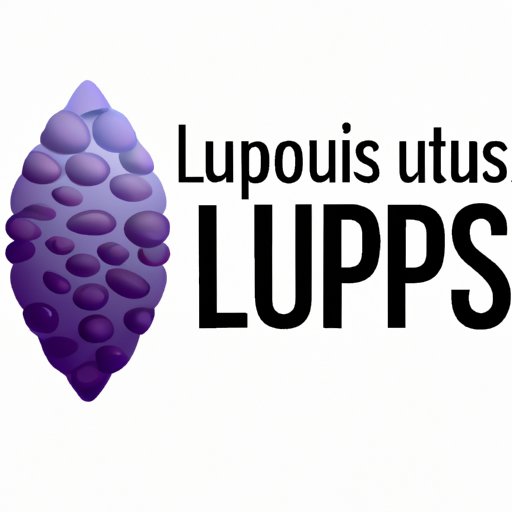 Lupus Demystified: Everything You Need to Know
Lupus is just one of many autoimmune diseases that affect millions of people worldwide. Understanding the connections between autoimmune diseases, their comorbidities, and complications is critical in managing and treating lupus. Practicing self-care, such as getting enough sleep and eating a healthy diet, can help manage lupus symptoms.
Connecting with a healthcare team and support system is also crucial in controlling lupus and maintaining a positive outlook. Resources such as support groups and counseling can help individuals with lupus manage the emotional and psychological impact of the disease.
Lupus Awareness: Spreading Knowledge and Empathy
Increasing awareness and understanding of lupus can help reduce the stigma associated with the disease. This can be achieved through education campaigns, fundraisers, and support groups. Individual contributions can also make a difference by advocating for lupus research funding.
Being an ally for individuals with lupus also involves showing empathy and support for their illness. This can include offering help with daily tasks and respecting their need for rest and accommodations.
Coping with Lupus: Strategies for Managing the Disease and Living Well
Managing lupus involves a combination of medical treatment and lifestyle changes. Identifying and avoiding triggers that cause lupus flares, such as stress and UV light exposure, can help reduce symptoms.
Building a support system and advocating for oneself with healthcare providers can also help manage the impact of lupus on daily life. Practicing stress-reducing techniques, such as meditation and yoga, can also be beneficial.
Conclusion
Lupus is a complex, unpredictable, and often debilitating disease that affects millions of people worldwide. Understanding lupus and its various facets is critical in managing and treating the disease. Living with lupus requires strength, resilience, and support. Together, we can work to raise awareness and empathy for individuals with lupus and continue to develop treatments and a cure for the disease.
If you or someone you know is living with lupus, seek support, and take action to manage the disease and improve daily life.